SGA and Maxis-Gillet come together for Day of Caring
One day before Earth Day, Maxis-Gillet Scholars and the Student Government Association (SGA) held their first annual Day of Caring on April 21.
Student volunteers signed up to assist with one of three projects to help beautify campus. Each project focused on improving the existing area with new plants, mulch, rocks and more. The event was organized by Sarah Pagnanelli, John Shebby and Sara Marshall, freshmen Maxis-Gillet Scholars, and Lexi Hammer, the SGA secretary.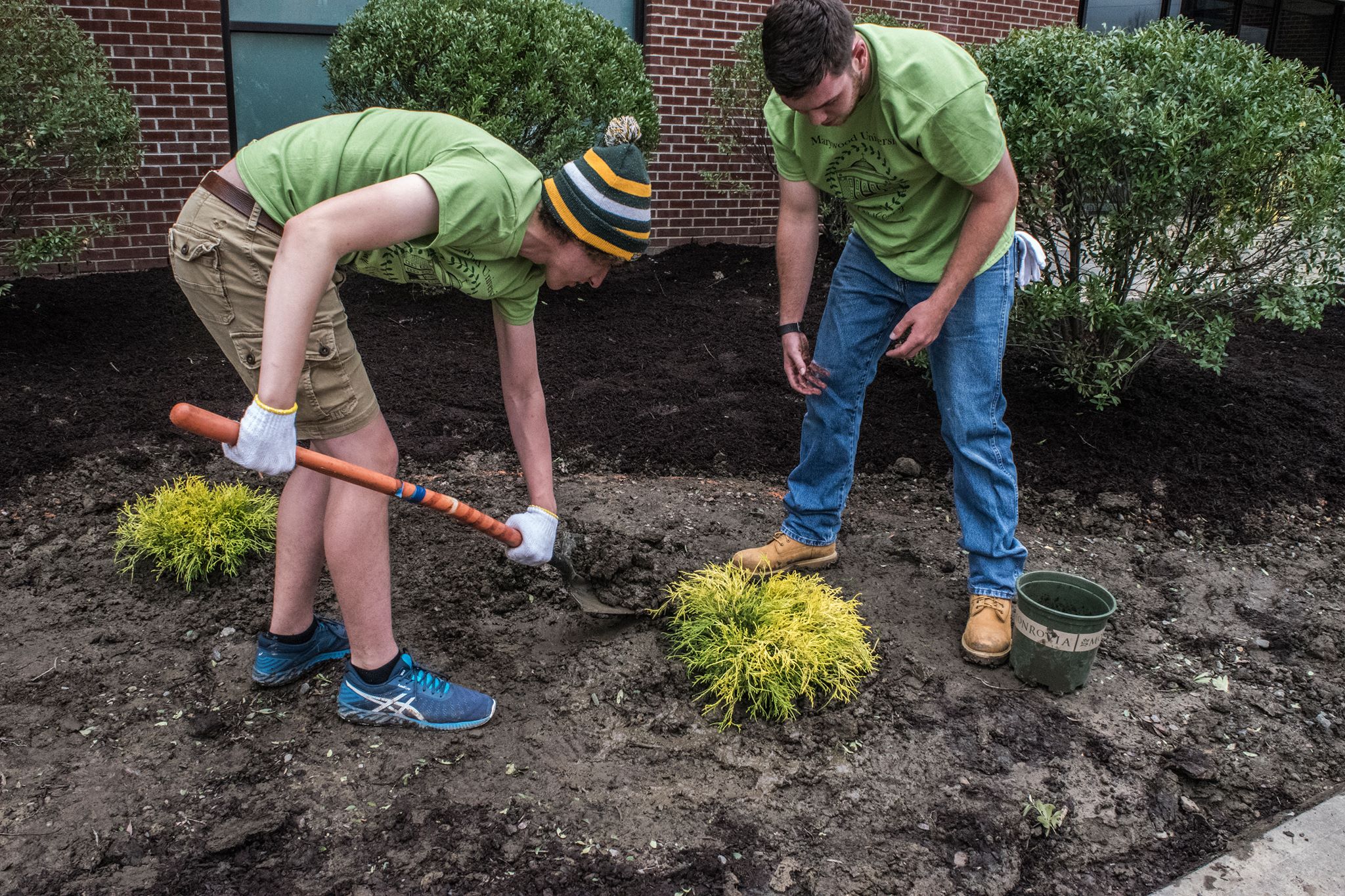 "[The Maxis-Gillet Scholars] had the idea of doing a day of caring, and SGA came up with the idea as well. So instead of having separate days we decided to combine them together," said Hammer.
The three projects included refreshing the mulch in front of the Center for Wellness and Athletics and planting new shrubs, planting flowers in front of the Insalaco Center for Studio Arts, and weeding the community garden near the softball field.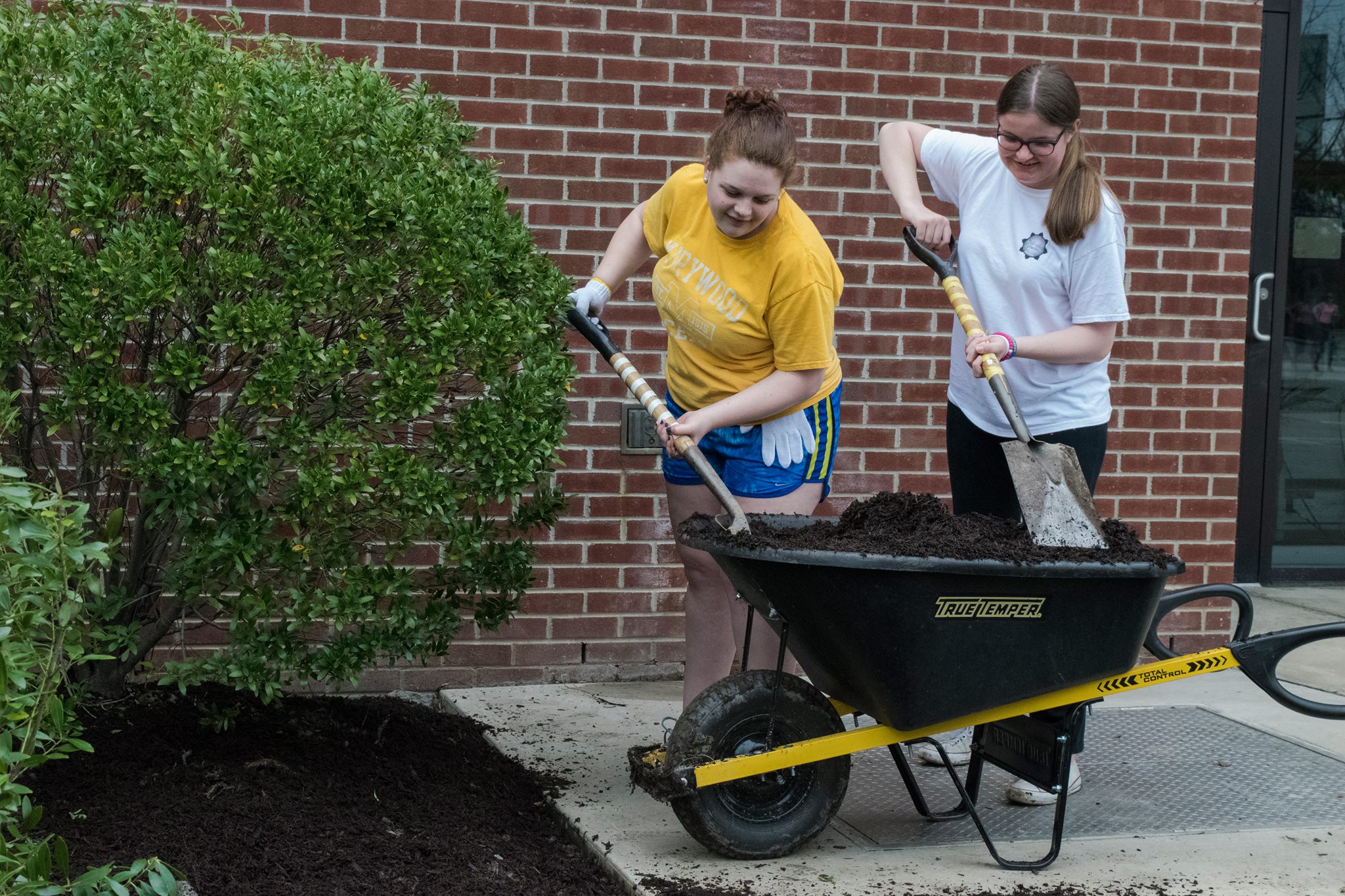 According to Hammer, SGA also plans on planting flowers in the community garden next year. Additionally, she added that some nutrition and dietetics students are interested in planting vegetables in the garden.
Overall, 75 students registered for the event, with several others signed up the day of the event to help. Each participant was given a free t-shirt and gardening gloves.
Many SGA and Maxis-Gillet Scholars participated in the event, and other students also offered to assist with the projects. Seth D'Vor, a sophomore business management major, volunteered because he wanted to help improve campus.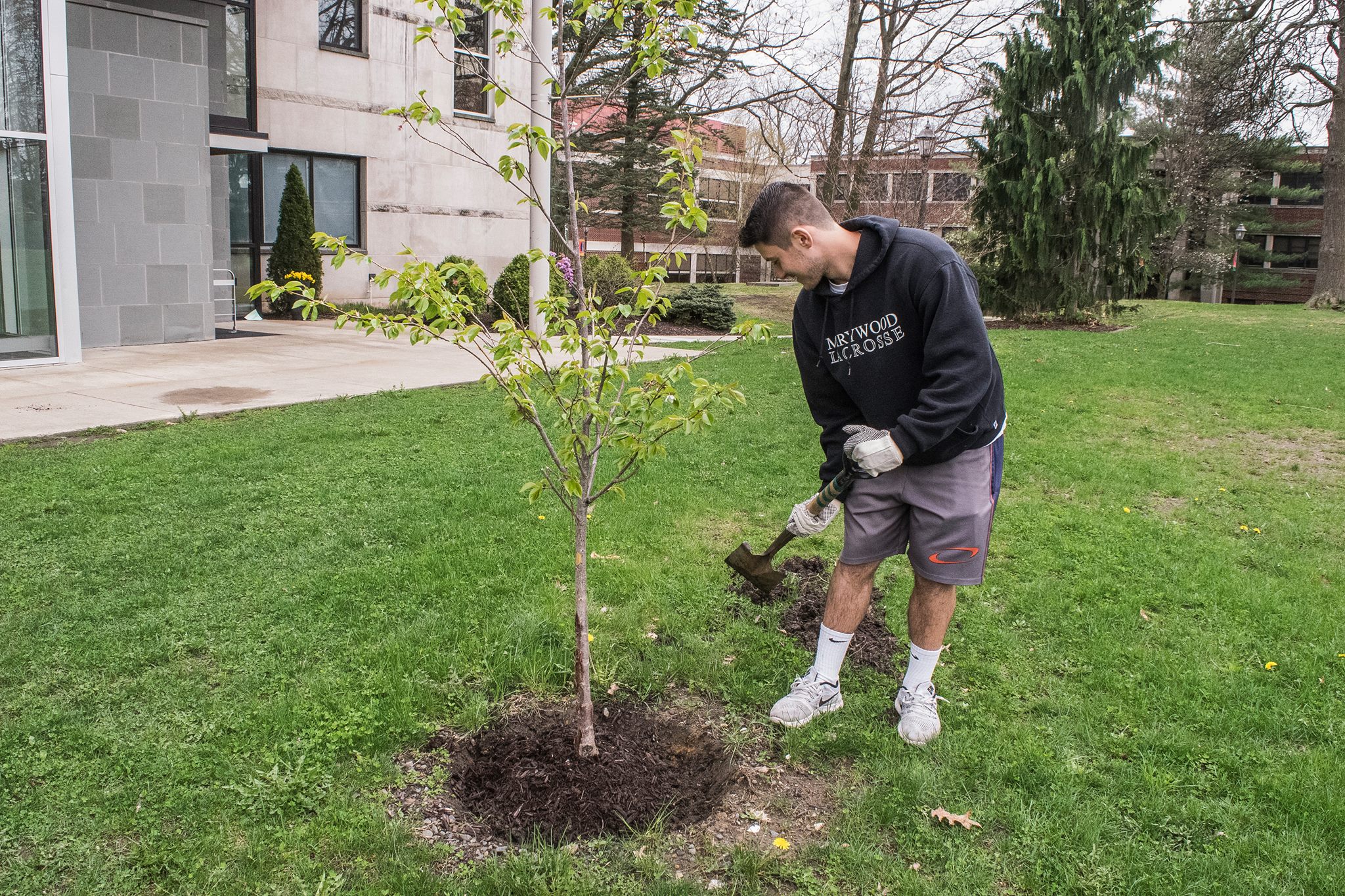 "Marywood is a community and you should be giving back to your community to help make it look nice," said D'vor.
Contact the writer: [email protected]
Twitter: @BethanyWadeTWW