Broadway review: "Hamilton" amazes and astonishes
After waiting exactly 10 months from when I purchased my tickets, it was finally my turn to enter the room where it happens: the Richard Rodgers Theatre in New York City, home to "Hamilton."
In case you somehow have avoided the mass hysteria of "Hamilton," it is the 11-time Tony award-winning musical written by Lin-Manuel Miranda about American founding father Alexander Hamilton. The musical is predominantly rap and hip-hop and performed by an almost entirely black cast, providing a different perspective on America's revolution and goverment formation.
To speak of the music first, it is brilliant. At first, the founding fathers rapping can appear awkward and forced, but after a few listens, the depth of the conversations and historical information are addictingly fascinating.
The lyrics, like the popularly shared verse "I'm just like my country, I'm young, scrappy, and hungry" from Hamilton's character introduction song "My Shot," become instant earworms. They flow to ever-changing beats and the styles given to each character.
Hamilton's raps are meaty and pointed, Thomas Jefferson's are flashy and George Washington's are authoritatively composed and filled with wisdom. Their personalities come out as much in their rhymes and rhythms as they do in the content of their messages.
All that being said, these feats of lyrical genius can be ascertained from a simple listen-through of the official soundtrack for "Hamilton" on Spotify- something I've done enough to be in the top one percent of people who listen to it the most. Seeing it performed adds a whole new layer of brilliance that audio alone cannot deliver.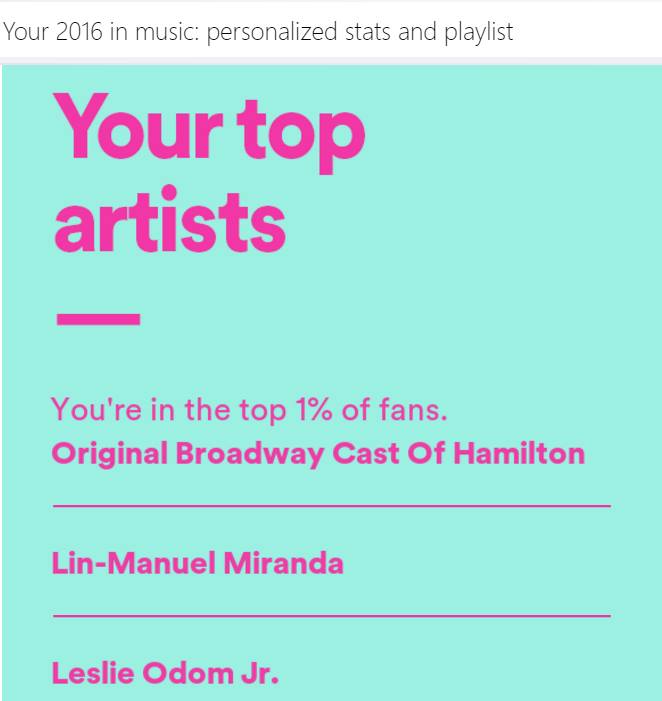 While "Hamilton" the album at times seems intense with few respites to humor or amusement, except for some outrageous commentary from character King George III, the show itself was quite funny.
James Madison comes out with a tissue, pretending to cry after arguably the most heart-wrenching song "It's Quiet Uptown," and King George III, now played by Taran Killam, is entirely hilarious. Aaron Burr is spurred in word and deed by Hamilton's comrades and even Hamilton's own ambitions become caricatures of an overachieving teenager no one likes.
Notably, in the matinee show I saw on April 12, Seth Stewart of Miranda's "In The Heights" was performing for the penultimate time as Marquis de Lafayette/Thomas Jefferson before his replacement James Monroe Iglehart would be taking over. Stewart dazzled with quick moves and bravado throughout.
Meanwhile, longtime Leslie Odom, Jr. replacement Brandon Victor Dixon as Aaron Burr stood out with strong vocals comparable to Odom's presence, while also differentiating himself with a slightly higher-pitched voice.
The ensemble around the action was also noteworthy. Portraying the action through dance inspired by hip-hop and R&B, they decorated the stage through war and regalia alike. Their disappearances through numbers like "Burn" and "Dear Theodosia" were noticeable, providing more emotion than they already do.
In watching the ensemble scurry around the stage, the most fascinating aspect that stood out, though, was the stage itself. Around the back perimeter of the stage was a facade of what could have been an 18th century bar; wood-laden with ropes that look ready to creak and crumble under any weight.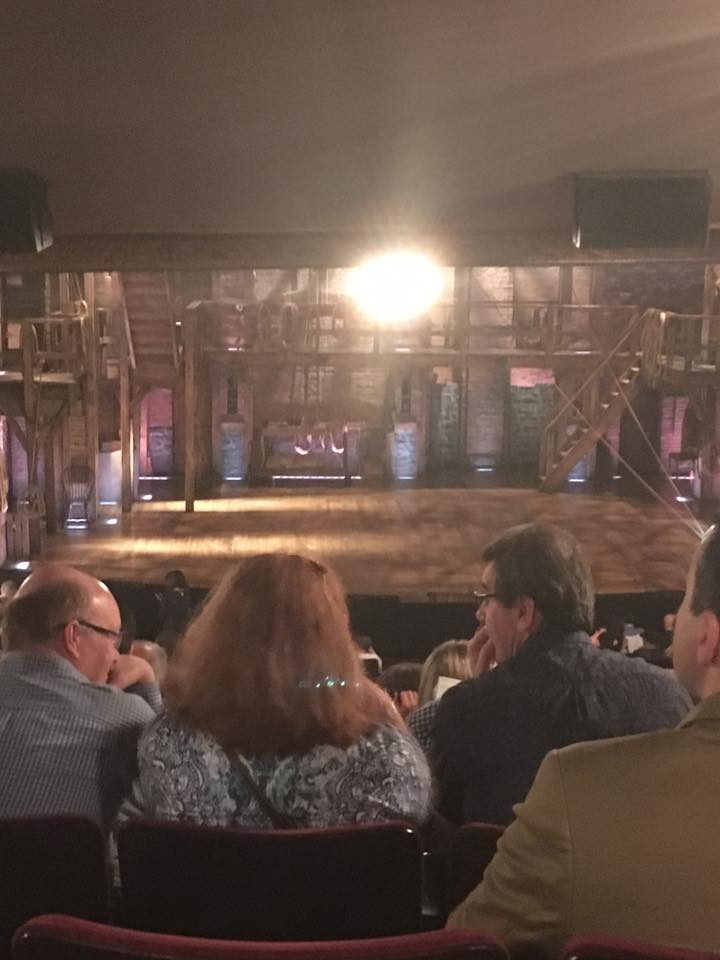 Photo credit/ Paul Capoccia
The center stage rotated, that is to say, think of the stage as a turntable. The center did not move, but the two rings around the bulls-eye sometimes moved together or sometimes only one would rotate. This allowed the actors to visually walk through town while really walking in place, meet the other characters as they came around the bend, and set scenes by laying down pieces intermittently.
Describing "Hamilton" in a word or even a phrase is difficult. You could eat a meal that is very good, or you could hear a song that is incredible and noteworthy, but Hamilton as a complete work I think is far more than that.
It is a story of who we are as Americans, empowering the once disenfranchised, creating culture and movement and showing we have something to prove yet. It is a reflection piece of what we were, are and can continue to be.
My 10-month wait filled with hours of soundtrack listens culminated with a three-hour showcase leaving me in stitches and tears. And when it ended, as I stepped back outside into what Miranda dubs "the greatest city in the world," I was left with one feeling.
I was satisfied.
Contact the writer: [email protected]
Twitter: @PaulCapocciaTWW