In the latest installment of the Distinguished Visiting Artist Lecture Series, Marywood's art department welcomed New York painter Matt Phillips to give students a lecture in the Insalaco Studio Arts Center on Oct. 24.
Phillips earned a Master of Fine Arts degree from Boston University and has had his work displayed in over 80 exhibitions all over the world.
He can now add Marywood to his list of schools where he's lectured, which also includes the Rhode Island School of Design, Amherst College, Smith College, Swarthmore College and more.
Throughout the lecture, Phillips showed pieces of his artwork, many of which are over six feet in height, and also talked about his technique and what goes into making his work. Even looking at his own work in front of students, he noticed new things in his art that he hadn't noticed when creating it.
Story continues below advertisement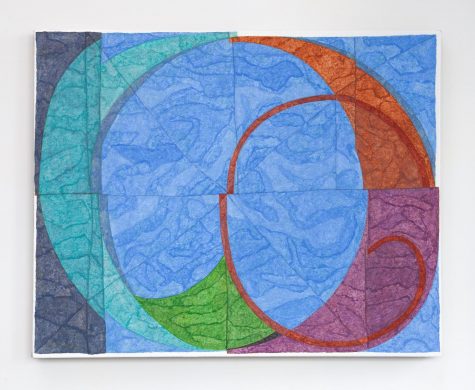 When creating art, Phillips said he tries to stand out and bring something different to the table.
"I want to see something I haven't seen before both within my own practice and within the canon of art. I want to see something new," said Phillips.
Phillips also expressed his excitement about being able to lecture at Marywood.
"I'm delighted to be here. I love having having a chance to talk directly to young artists," said Phillips. "In a certain way we have this shared thing in common, which is the students are currently just learning, but I also was in their shoes not long ago, so I like that a lecture can sort of address that shared point of intersection."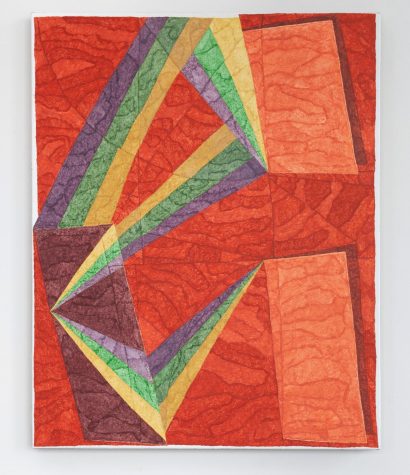 Sophomore Art Therapy Major Maya Policare said she found both Phillips and his technique to be intriguing as a whole.
"I honestly thought [the lecture] was really interesting," said Policare. "I loved his abstract quality with quills and how he was slowly moving from art into more of a fabric and 3D sense. It was just really interesting overall and I liked him explaining his process."
Following the lecture, all in attendance were given the opportunity to meet Phillips and to ask him questions at a reception held in the Kresge Gallery.
Contact the writer: [email protected]
Twitter: @JKucharskiTWW