Press Play: What serious music fans should have their eyes on for Fall 2019
As the fourth and final quarter of 2019 begins, another great year of music is starting to come to a close. This year has brought a magnitude of magnificent albums thus far, varying from the heartfelt and soulful "Igor" from Tyler, the Creator to the introspective and psychedelic "Titanic Rising" from Weyes Blood.
The year isn't quite over yet, as a number of highly acclaimed artists are either confirmed or rumored to be dropping new material before year-end.
Despite some of them not having fixed release dates and thus not being guaranteed to release before 2020, these are the most anticipated albums of this fall for anyone who loves music.
Tame Impala: "LP4"
In an interview with Beats 1's Matt Wilkerson in July of 2018, Kevin Parker, frontman and creative genius of Tame Impala, shared how he desired to release and support a new album by the summer of 2019. About halfway through his chat with Wilkerson, Parker revealed: "I love playing "Currents" songs, I love playing "Lonerism" songs, but I think I'm ready to play some other songs live." Sadly, for fans of the Australian band, this past summer came and went without the release of a new album. While the psychedelic rockers released two singles earlier this year, "Patience" and "Borderline" respectively, there continues to be no sign of a full-length album anytime in the future.
As Parker tends to be a perfectionist with his work and generally dislikes debuting new music live, new material will release whenever it's ready, whether that be sometime this fall or maybe even into 2020.
Kanye West: "Jesus is King"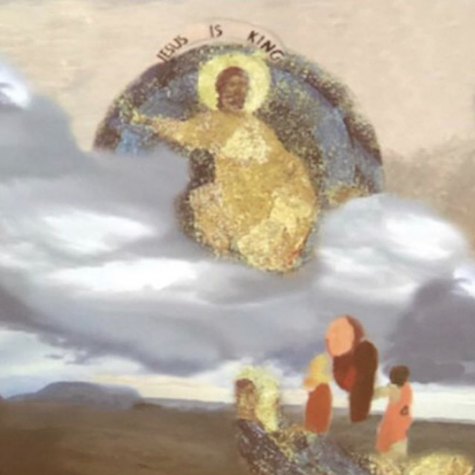 Religion has always been an aspect within Kanye's discography as a whole, usually being overshadowed by stereotypical rap cliches such as sex, fame, and fortune. According to early reports, the superstar rapper has completely gotten rid of these cliches on his latest album, "Jesus Is King."
This shift did not come as a surprise for many as West formed a gospel-rap group titled Sunday Service earlier in January of this year. Ever since their initial creation, this group has performed covers of West's songs and various others every Sunday of this year, the most notable of which being during the second weekend of Coachella.
The album was first slated to release on Sept. 27 and then was pushed back to Sept. 29 after being previewed at several listening parties held in Detroit, Chicago, and New York City the week prior. At these parties, fans were able to hear West's latest work as the backdrop to an IMAX film named after the album.
At the time of writing, this film and the album itself are set to release simultaneously which is due to release internationally on Friday, Oct. 25.
Adele: "LP4"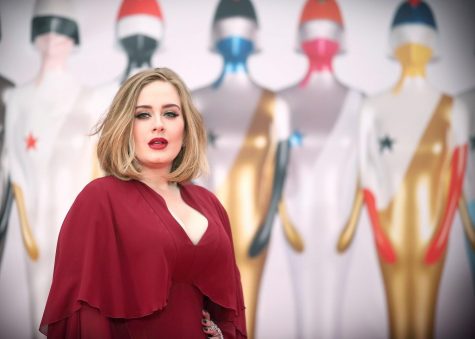 It has been nearly four years since Adele released her last album, 25. Since then, the award-winning singer toured extensively behind the album, selling out stadiums around the world, and split from her partner of seven years, charity entrepreneur Simon Konecki.
Unlike her first two albums, "19" and "21" respectively, which were primarily about heartbreak and despair, Adele described "25" as being a "make up record" wherein she reflects on her life thus far and shares how motherhood and nostalgia have impacted her. Whether this will be the case for her next album is yet to be seen.
The title for the British singer's next album is not yet known. Despite there not being an official title as of yet, rumor has it the album could be self-titled. These speculations were first made after the singer appeared on an episode of James Corden's Carpool Karaoke in Jan. 2016 where she divulged how "25" would be the final album after her age and expressed interest in naming her next after herself.
In June of 2018, The Sun, a British tabloid newspaper, reported that Adele was to write her latest work over that summer and was ultimately aiming for a Dec. 2019 release date. This information has not been publicly confirmed or denied by Adele's record labels, XL Recordings and Columbia Records, and will thus be put to the test this December.
88rising: "Head in the Clouds II"
Over the past four years, 88rising has grown from being a management company known as CXSHXNLY that found and oversaw up-incoming artists online to becoming one of the most popular, praised, and diverse music collectives within the music industry.
With talents such as Indonesian rapper Rich Brian, Chinese hip-hop group Higher Brothers, and Japanese YouTuber turned singer-songwriter Joji, the collective has become an enormous platform for the musical representation of individuals of all ages, races, and sexualities.
After releasing their first compilation album titled "Head in the Clouds" in the summer of 2018 with contributions from the three artists mentioned above alongside a plethora of others, the collective will be releasing another compilation this fall, a sequel to their first, titled "Head in the Clouds II."
In addition to the three singles from a selection of their artists, Joji and Don Krez's "Breathe," RHYME SO's "Just Used Music Again," and NIKI's "Indigo" respectively, the album features several collaborators including, but not limited to, GoldLink, Swae Lee of Rae Sremmurd, and Major Lazer.
"Head in the Clouds II" was released on Friday, Oct. 11.
King Princess: "Cheap Queen"
Multi-instrumentalist King Princess may seem like just another indie-pop artist at first glance but deep down, they are so much more.

At only 20 years old, they have one EP under their belt, 2018's "Make My Bed," with over 350 million plays altogether on Spotify alone. They also performed at celebrated festivals such as Coachella and Lollapalooza this past summer. In contrast to other artists of their popularity, Strauss identifies as non-binary and has used their popularity to further the acceptance, appreciation, and overall awareness of the LGBT community.
They don't plan on stopping their reign any time soon, as they are due to be releasing their debut album, "Cheap Queen," this Fall through Columbia Records and close collaborator Mark Ronson's Zelig Records.
Based on the various singles they have released off of the album, such as "Prophet" and "Ain't Together," "Cheap Queen" will continue to radiate the honest and candid portrait of femininity King Princess has displayed thus far.
"Cheap Queen" will be released on Friday, Oct. 25.
Harry Styles: "LP2"
Since releasing his self-titled debut album in 2017 and extensively touring behind it until midway through 2018, former One Direction member Harry Styles has not done all that much in terms of progressing his music career.
Until this past Friday, that is.
In the past year, the famed singer has done quite a bit outside of the music industry, including but not limited to being an executive producer on the (now canceled) CBS sitcom "Happy Together," modeling for the luxury fashion brand Gucci, and passing on the role of Prince Eric in the upcoming live-action remake of the Disney classic "The Little Mermaid."
A new album from Styles was confirmed to have been in works since Nov. 2018, when the artist himself shared that he was making his second album during an interview with actor Timotheé Chalamet for iD magazine in that same month.
The former One Direction star also received a co-sign from Stevie Nicks of Fleetwood Mac in regards to his latest work within the Sept. 2019 issue of The Face, a British fashion and culture magazine.
While speaking to the magazine, Nicks proclaimed how spectacular and different Styles' new work is from anything released by One Direction previously.
This new material from the singer was finally heard on Oct. 11 when he released "Lights Up," the first single from his upcoming second album.
This new single suggests that the release of new music of some sort is just beyond the horizon, quite possibly before the year's end.
Rex Orange County: "Pony"
In recent years, Rex Orange County is has been one of the very few talents who has grown from absolute obscurity to selling out venues around the world with lightning-fast speed.
Ever since releasing his second album "Apricot Princess" and working with rapper Tyler, the Creator on several songs for his album "Flower Boy," Rex has been blasted into the limelight and become a staple of the indie-pop scene with hits such as "Sunflower," "Loving is Easy," and "New House."
After keeping a relatively low profile for the majority of 2019, Rex announced his third studio album (and first from a major label, Sony Music) titled "Pony" alongside the release of a new single, "10/10," and a worldwide tour behind the album set to start this Nov.
As the rising indie-pop singer was given the liberty by his newfound label to write, record, and perform almost the entire album by himself, fans are hoping it will be just as excellent if not better as his original self-released projects.
"Pony" will be released on Friday, Oct 25.
Contact the writer: [email protected]