Marywood confers 938 degrees at 99th commencement
Students from around the world gathered in the Mohegan Sun Arena in Wilkes-Barre, Pa. for Marywood's 99th graduation ceremony.
The 938 students in the class of 2017 come from 22 states and 13 countries spanning five continents.
After an opening invocation from Bishop Joseph C. Bambera, D.D., J.C.L., Sr. Ellen Maroney, IHM, talked about the "bold heritage [Marywood alumni] claim."
Maroney encouraged students to make a difference in the world, and to "notice that goodness and beauty [and]…pass it on."
Chair of the Board of Trustees Lisa Lori, Esq., spoke about the "solid foundation" that she received at Marywood and how she hopes the graduates "continue to think of Marywood as [their] home."
Provost Dr. Susan Turell then introduced guest speaker Jill Dougherty, M.A.L.S., and with Marywood President Sr. Mary Persico, IHM, Ed.D and Lori, presented Dougherty with an honorary degree.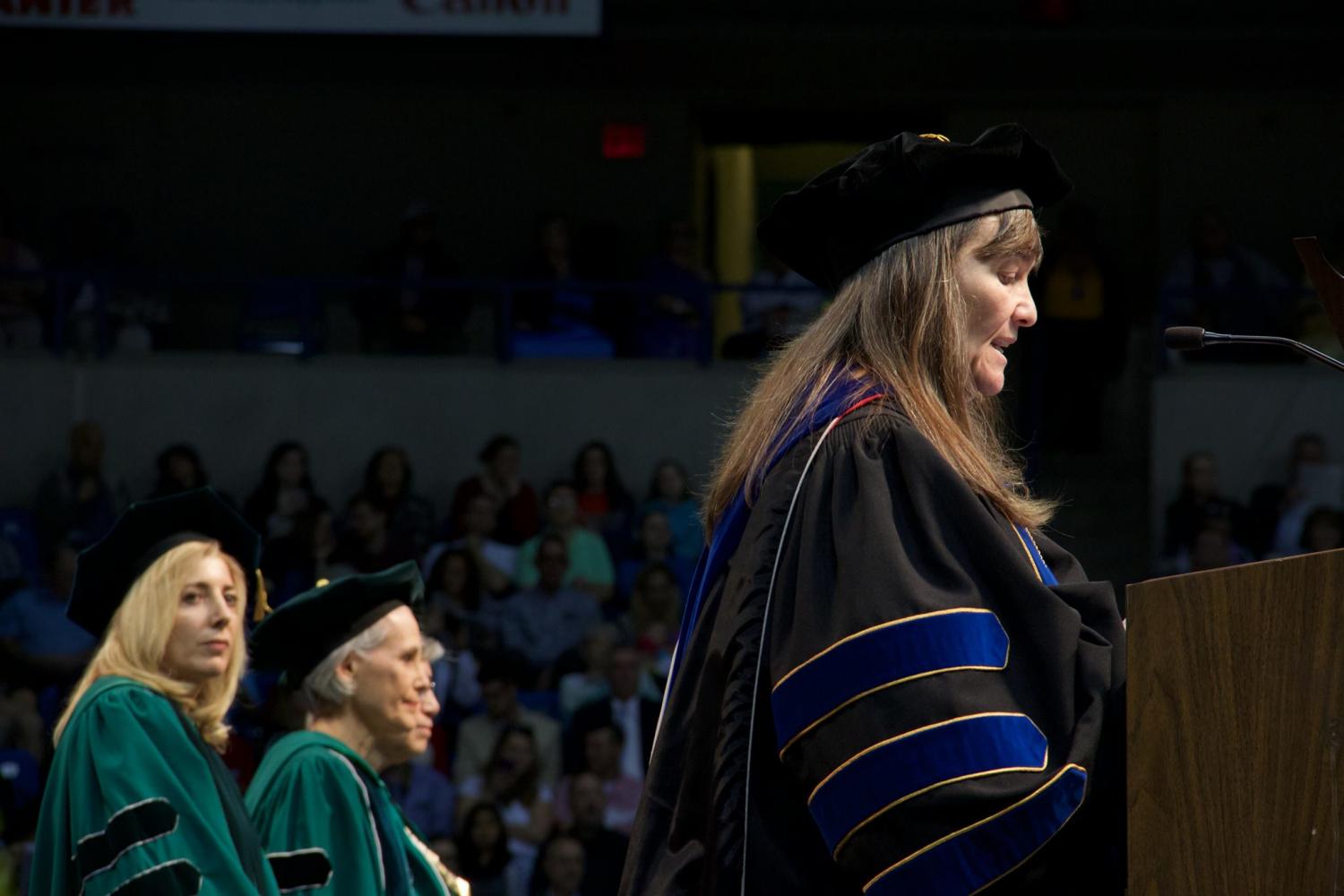 Dougherty reflected on her career and her local roots in her commencement address, saying that her community was "focused on preparing [her] to live a good and full life."
One theme Dougherty stressed in her speech was the importance of adapting to the modern workplace.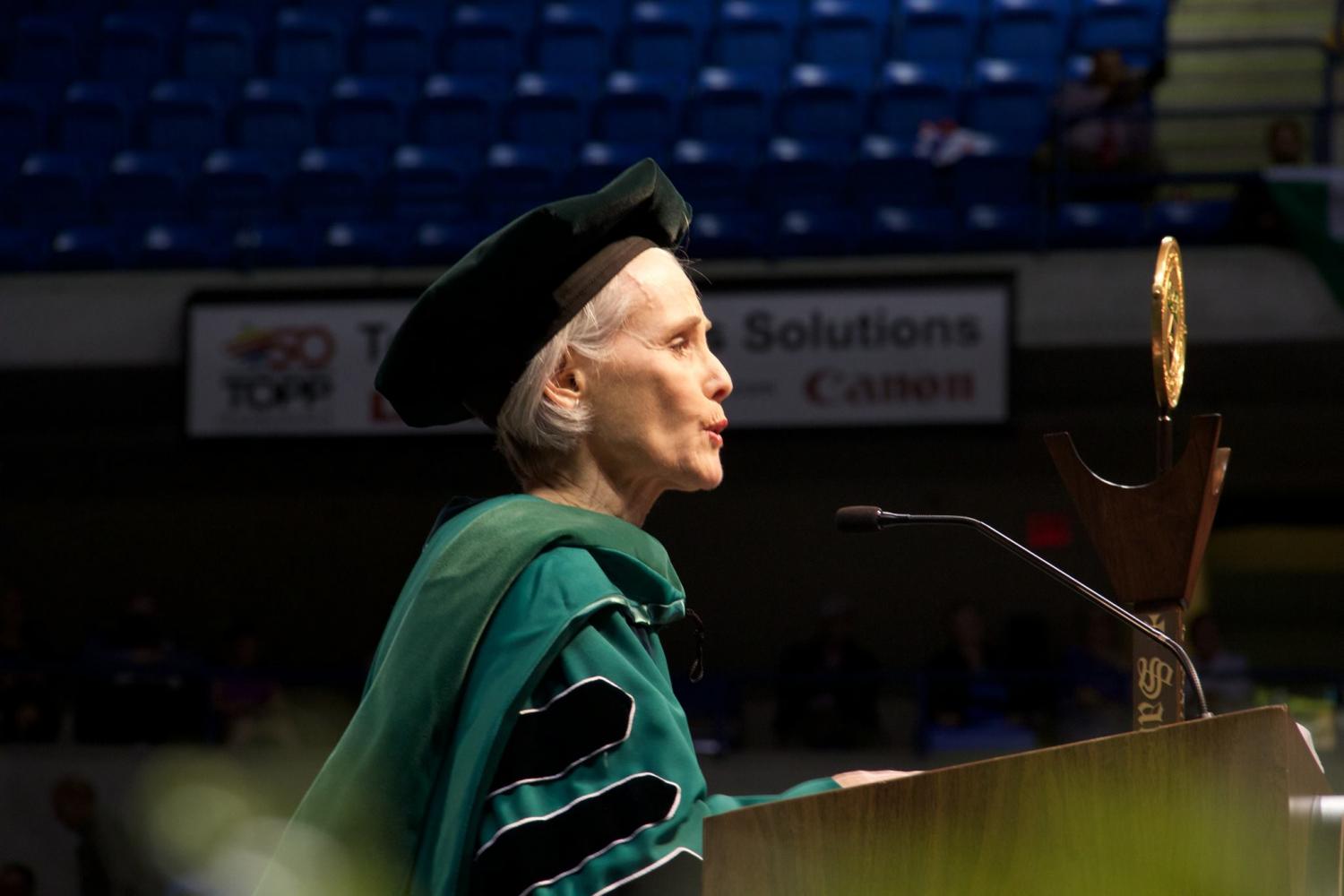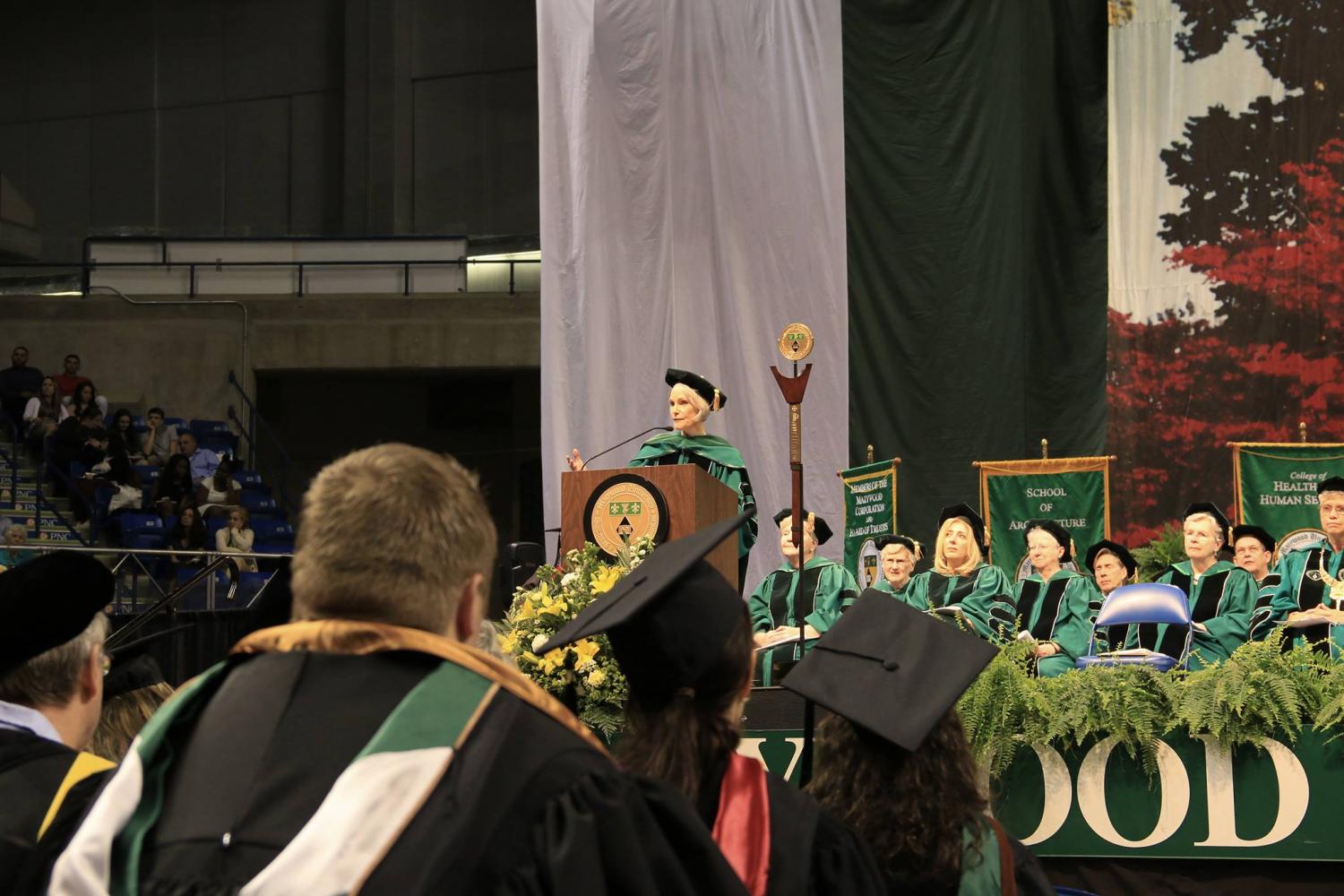 She told students that although the world is changing, it is important that they know who they are and what they enjoy.
Dougherty advised students to "figure out what makes [them] tick and then follow it."
"We need you to do the things that our society needs," she added.
In an interview with The Wood Word and TV-Marywood, Dougherty explained the rationale behind her advice.
"A lot of these jobs of the future, and the future is now, are going to be based on people understanding where we're going and what people need and what society needs," Dougherty said. "So I think that keeping your eye on the ball and doing what you enjoy is really, really important."
Persico spoke to students about how Marywood's core values—excellence, empowerment, respect, Catholic identity and service—distinguish Marywood students.
In an interview following the ceremony, Persico explained why she talked about the core values in her remarks to students.
"I remember at orientation when students come, the first thing they learn is the core values, which I think feels very impressive," Persico said. "I think if that's the first thing they hear it would really be tying it all together…so they know it carries throughout all of their education here and throughout their lives."
Persico, referring to the Book of Micah in the Bible during her speech, said, "Go, be the best in your profession. Be a leader among leaders, but live justly."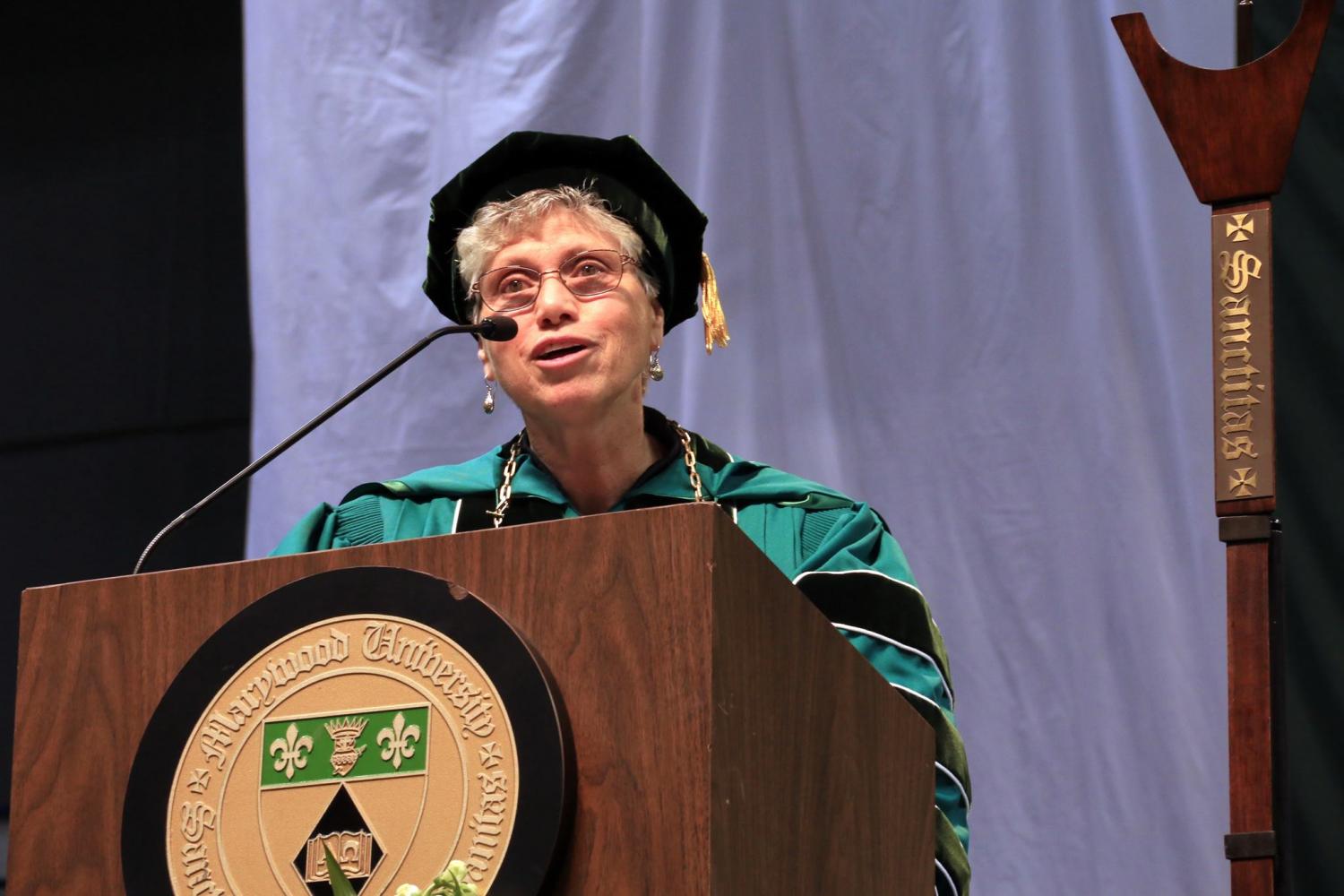 Persico, reflecting on her first commencement ceremony as Marywood President, shared that although she was nervous at first, she felt pride "watching the faces of all the students who came up to get their diplomas."
Following the presentation of degrees by the deans of each college, Persico recognized retiring faculty members and Cor Mariae Vicennial Medalists. Turell later recognized the student medalists.
Before the closing benediction from Rev. Joseph P. Elston, M. Div., President of the Marywood Alumni Association Robert Ide welcomed the graduates into the Marywood Alumni Association.
Rachael Eyler contributed to this article.
Contact the writer: [email protected]
Twitter: @JBonacciTWW