Prerequisite requirements may have caused uncontested SGA election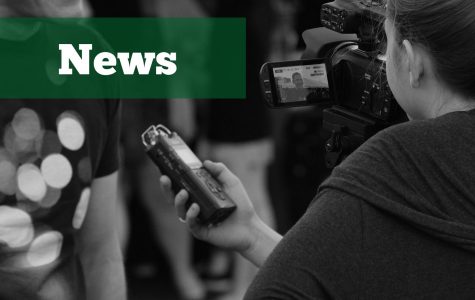 Marywood's Student Government Association (SGA) recently held elections for its executive cabinet. This election made history when every nominee for the five cabinet positions ran unopposed.
Director of Student Activities and Leadership Development Kimberly Coleman said she believed every position was uncontested because of the lack of underclassmen in SGA.
"Right now, we have a lot of students in SGA who will be graduating this year, so I think the reason why the elections were all uncontested was because only SGA members are allowed to run for executive cabinet positions," said Coleman.
According to the SGA constitution, only current members who hold an elected position are allowed to run for president or vice president. However, any member of SGA can run for an executive cabinet position other than president or vice president. Coleman said this is to ensure that the students who run are experienced.
"We want to make sure that everyone who wants to be on the executive cabinet is fully aware of the responsibilities that come with the position," said Coleman.
Butch Oxendine, the executive Director of the American Student Government Association (ASGA), which is a national organization that advises SGAs, said that ASGA acts as a support system for chapters and allows each individual SGA to decide its own election rules.
However, after 35 years of working with student governments, Oxendine said he believes student governments should not have prerequisites for their executive cabinet nominees.
"From what I've seen with my experience, prerequisites lead student governments to start having uncontested elections," said Oxendine.
President of the University of Scranton's student government Steven Browning said to be eligible to run for an executive cabinet position at his school, a student must attend two meetings or have previously run for at least a general student government position. However, they do not need to hold an elected position.
"We have had uncontested elections in the past, so we feel like if we were to add more restrictions on who could run, it would be even worse," said Browning.
Cody Morcom, president of Wilkes University's student government, said to be eligible to run for an executive cabinet position at Wilkes, a student must serve at least one year as a member of student government. While Marywood's SGA requires students to be a member, it does not specify an exact time a student must hold membership.
"We have been having uncontested elections and we do see that as a problem, so we've just been trying to help spread the word out to students about getting involved with student government," said Morcom.
Oxendine said he believes the purpose of SGA is to simulate the U.S. government. He said he hopes to see more student governments fall in line with the federal government's philosophy.
"In our national government, there are no prerequisites," said Oxendine. "It's not like you have to be senator to run for president. Why should it be that way for student governments?"
Contact the writer: [email protected]
Twitter: @BrianaRyanTWW