Harbaugh brothers collide in Super Bowl XLVII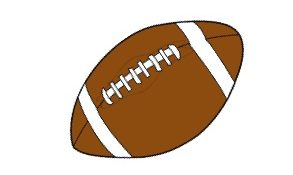 It's a Baltimore Ravens and San Francisco 49ers Super Bowl. But for one family, this is more than just a game. It's practically a family reunion.
John Harbaugh, the coach of the Baltimore Ravens, will be playing for the title against his younger brother, Jim Harbaugh, the coach of the 49ers. According to Forbes.com, this is the second time in history that the Harbaugh brothers will play each other. On Thanksgiving 2011, the Ravens beat the 49ers 16-6.
"I think it's pretty unique that these two get to do this," said sophomore Liam Morissey. "Personally, I'm more of a Baltimore fan than the 49ers just because I live closer to Maryland, but I think the 49ers defense will really give Baltimore problems."
The brothers seem to have coaching football in their genes. Jack Harbaugh, their father, was a coach too, starting at Western Michigan and then moving to Western Kentucky, as head football coach for both.
"It's awesome seeing a friendly family rivalry going on on such a big stage like the Super Bowl," said junior Andrew Rabel.
John is one of the very few coaches to win a playoff game in each of his five seasons as Baltimore's head coach. The Ravens are also leading with 62 wins in the last five years, more than any other team besides the Patriots, according to Forbes.com. Jim is in his second season coaching the 49ers. In 2011, he was named NFLs's Coach of the Year.