2023 MLB Preseason Power Rankings (11-15)
All Over/Unders from Sports Illustrated as of Feb. 13
15. Tampa Bay Rays (Over/Under 88.5 Wins)
The Rays have been one of the most successful regular season teams in the last five years. Tampa Bay is one of the best prospect-developing teams in MLB. They lost a handful of players to free agency, making this upcoming season an interesting one.
The Rays never make megadeals with free agents. Their only notable move was signing right-handed pitcher Zach Eflin.
The Rays look to continue to find success from lefty Shane McClanahan in the rotation, while waiting for lanky righty Tyler Glasnow to return from injury. That would give Tampa Bay a premier one-two punch in the rotation. Tampa Bay's lineup is looking for the return of double play duo Wander Franco and Brandon Lowe, who spent a majority of 2022 injured. With the return of Lowe and Franco, the Rays seek continued success from Randy Arozarena, Isaac Paredes and Yandy Diaz.
Having defied the odds every season, Tampa Bay will continue to be a successful ballclub despite not having any superstar players. However, the losses that the Rays suffered will cause them to have a worse year than last season.
Team MVP: Randy Arozarena
Team Cy Young: Shane McClanahan
Team Rookie of the Year: Taj Bradley
Record: 85-77
14. Los Angeles Angels (Over/Under 80.5 Wins)
Even with the emergence of Mike Trout in 2011, the Angels have failed to have team success, despite Trout's Hall of Fame resume over his 12-year career. Two-way sensation Shohei Ohtani joining Los Angeles in 2018 was supposed to be the key to fixing the organization, much like Trout was. Ohtani is one of baseball's most polarizing figures. Yet, Los Angeles has been a disappointment as a team, failing to have a winning season with Ohtani on the roster. With Ohtani reportedly frustrated with the Angels' lack of success, it's been said that he won't re-sign with them next offseason.
In an effort to show Ohtani their craving to win, the Angels front office was busy making a plethora of under the radar moves. In an effort to build the lineup around Trout and Ohtani, Los Angeles acquired utility infielders Gio Urshela and Brandon Drury, as well as slugger Hunter Renfroe. For the rotation, the Angels signed lefty Tyler Anderson, who had a breakout season in 2022. The bullpen improved with the additions of Matt Moore and Carlos Estevez.
One of the primary reasons for lack of success was players underperforming expectations. The Angels have most recently seen this from third baseman Anthony Rendon, who signed a $245 million contract in 2020. He's failed to play in more than 60 games in the three seasons with Los Angeles, largely due to injury. Similarly, first baseman Jared Walsh followed his 2021 All-Star campaign with a disappointing 2022, due to injuries. If Rendon and Walsh regain their form, both will be key contributors in the middle of the Angels' lineup.
The Angels usually come in with lofty expectations every season, due to Ohtani and Trout. This year feels different, with high hopes for the offseason acquisitions, Rendon and Walsh coming into spring training healthy, the return of 2022 breakout Taylor Ward and rookie catcher Logan O'Hoppe due to take over the reins as catcher. The expectations are warranted and the Angels could be a team that shocks a lot of critics.
Team MVP: Shohei Ohtani
Team Cy Young: Shohei Ohtani
Team Rookie of the Year: Logan O'Hoppe
Record: 87-75
13. Minnesota Twins (Over/Under 82.5 Wins)
Minnesota has been a disappointment over the last couple seasons, following back-to-back AL Central titles. In arguably the least competitive division in MLB, Minnesota has the talent to win the crown, or at least be in contention for it. The Twins need superstar outfielder Byron Buxton to stay on the field. When he's healthy, he is one of the league's premier players But his health is questionable, as he's failed to play over 100 games all but once in his eight-year career.
Minnesota retained a pair of key pieces from last season, exercising starter Sonny Gray's club option and re-signing shortstop Carlos Correa, following a pair of failed physical exams with the Giants and Mets. The Twins made a trinity of trades, acquiring utilityman Kyle Farmer, defensive wizard Michael A. Taylor and starter Pablo Lopez. Minnesota wasn't finished, adding catcher Christian Vazquez, while taking a chance on outfielder Joey Gallo, who will benefit from the banning of the infield shift.
Minnesota's rotation is one of the most underrated in baseball. In addition to Gray, Lopez, Joe Ryan, Tyler Mahle and Kenta Maeda, Bailey Ober is a viable option if need be. The offense has a few solid pieces like Jorge Polanco, Nick Gordan and Jose Miranda, with hopes that Alex Kirilloff and Max Kepler can regain consistency. Their offense would benefit greatly from rookie Royce Lewis' bat. Lewis is one of the brightest prospects in baseball, but has been sidelined numerous times due to injury.
Minnesota has one of the widest range of projected outcomes in baseball. At worst, Minnesota could lose 85-plus games, while at best they could win 100-plus. Their success depends on consistency and star players' ability to stay healthy.
Team MVP: Byron Buxton
Team Cy Young: Joe Ryan
Team Rookie of the Year: Royce Lewis
Record: 87-75
12. Milwaukee Brewers (Over/Under 85.5 Wins)
The Brewers had a tough end to their season, being eliminated from playoff contention in the final days of the season. Milwaukee has logged 85 or more wins each of the last five full seasons. A key factor to the Brewers' success is outfielder Christian Yelich, who despite his downward trajectory over the last few seasons, has been the cornerstone of the Milwaukee lineup.
Milwaukee was active in the trade market this offseason, adding breakout slugger William Contreras and outfielder Jesse Winker, who looks to regain his 2021 All-Star form. Along with their trades, the Brewers signed left-handed pitcher Wade Miley and third baseman Brian Anderson, who both hope to rebound from injury-riddled 2022 seasons.
The Brewers possess one of baseball's best three-headed monsters in the rotation, with Brandon Woodruff, Freddy Peralta and perennial Cy Young candidate Corbin Burnes. The bullpen is led by All-Star reliever Devin Williams. The lineup is built of solid bats like Luis Urias, Willy Adames, and Rowdy Tellez. En route to help the lineup are four of Milwaukee's top five prospects: Sal Frelick, Joey Wiemer, Garrett Mitchell and Brice Turang.
Milwaukee is one of two teams who have a legitimate shot of winning the NL Central. If the team wants a legitimate chance of making a run this year, they need contributions from the rookies and another solid season from the three-headed monster.
Team MVP: Christian Yelich
Team Cy Young: Corbin Burnes
Team Rookie of the Year: Sal Frelick
Record: 88-76
11. Cleveland Guardians (Over/Under 87.5 Wins)
The Guardians easily won the AL Central last year, totaling 11 more wins than the next nearest team. Cleveland swept the Rays before losing in the ALDS to the Yankees. The Guardians have one of the best hitters, starters and closers in Jose Ramirez, Shane Bieber and Emmanuel Clase, respectively.
Cleveland had a quiet offseason, only making two notable moves. The Guardians made a one-year pact with catcher Mike Zunino, hoping he can regain his slugging upside. Cleveland acquired switch-hitting first baseman Josh Bell, who like Zunino is trying to rekindle his power.
Cleveland found much of its success last year from breakout bats like Andres Gimenez, Steven Kwan, Josh Naylor, Oscar Gonzalez and Amed Rosario. Many of the Guardians' arms went under the radar like Triston McKenzie, James Karinchak and Cal Quantrill. Nearly half of Cleveland's top 30 prospects are due to debut this year, headlined by righty Gavin Williams, with rookies like catcher Bo Naylor, infielder Gabriel Arias and outfielder Will Brennan expected to take on a larger role after getting a taste of the big leagues last year.
The Guardians could very well repeat their success from last year, if not make a deeper run. Their success depends on continued production from their breakouts.
Team MVP: Jose Ramirez
Team Cy Young: Shane Bieber
Team Rookie of the Year: Will Brennan
Record: 90-72
All stats are as of March 20 from Baseball Reference.
Contact the writer: [email protected]
About the Contributors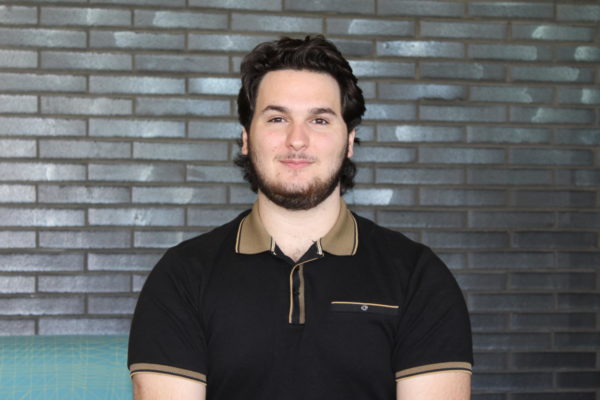 Vincent Goldschmidt, Sports Editor
Vincent Goldschmidt is a sophomore Multimedia Communications Major, on the track of Sports Media, and is the Sports Editor for the Wood Word. Along with...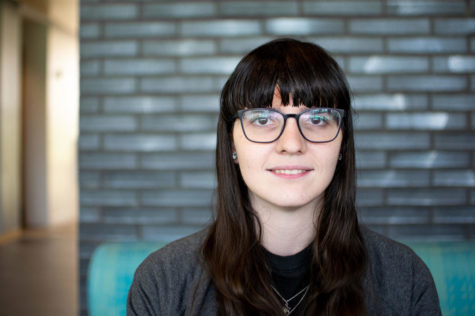 Jennifer Flynn, Digital Content Lead Designer
Jennifer Flynn is a Senior Graphic Design major and is the lead graphic designer for The Wood Word. Jennifer is also the historian for the Society for...