Dance Battle showcases Marywood dancers
Show me what you got.
That was the positive message from judges to open the SAC event Dancing with the Students Dance Battle on Thursday night in the Fireplace Lounge in Nazareth Hall.
Both teams and individuals competed for cash prizes by performing planned or freestyle dance routines before a panel of judges.
The panel of judges was comprised of Rose Jacklinski, assistant director of annual giving programs, Ruth Walsh, administrative assistant for Student Activites & Leadership Development (SALD) and Michael Kalage, a higher education administration graduate student and the SALD graduate assistant.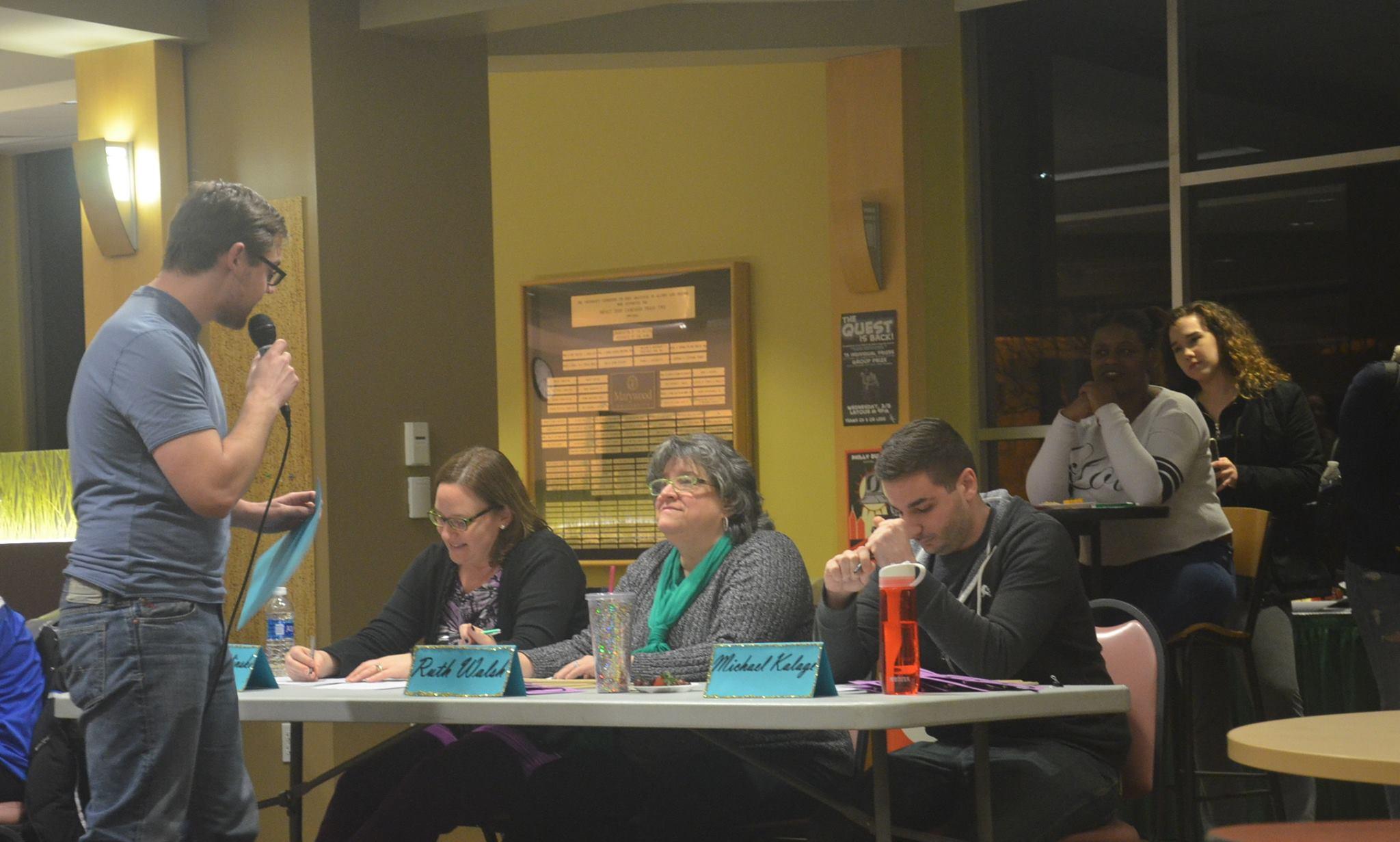 The event was organized by Student Activities Crew (SAC) Intern and Senior Accounting Major Michael Plate and SAC Shadow and Junior History/Political Science and Pre-Law Major Imani Kirkman.
Both explained their reasoning for wanting to plan an event like this.
"I wanted to be able to involve other organizations on campus," Kirkman explained. "So why not a dance competition? It's kind of a new event that lets these teams show off their talents."
Plate added that the dance battle stands out from other events.
"It's one of those things people can use to get out of their shells, unlike maybe playing bingo, and it's something that they can't exactly do on their own private time," said Plate.
Marywood's Dance Team and Step Team were two of the three teams to compete during the first round with their rehearsed routines. A third team, The Third Place Team, who signed up during the event, performed their own rendition of the "Cha Cha Slide."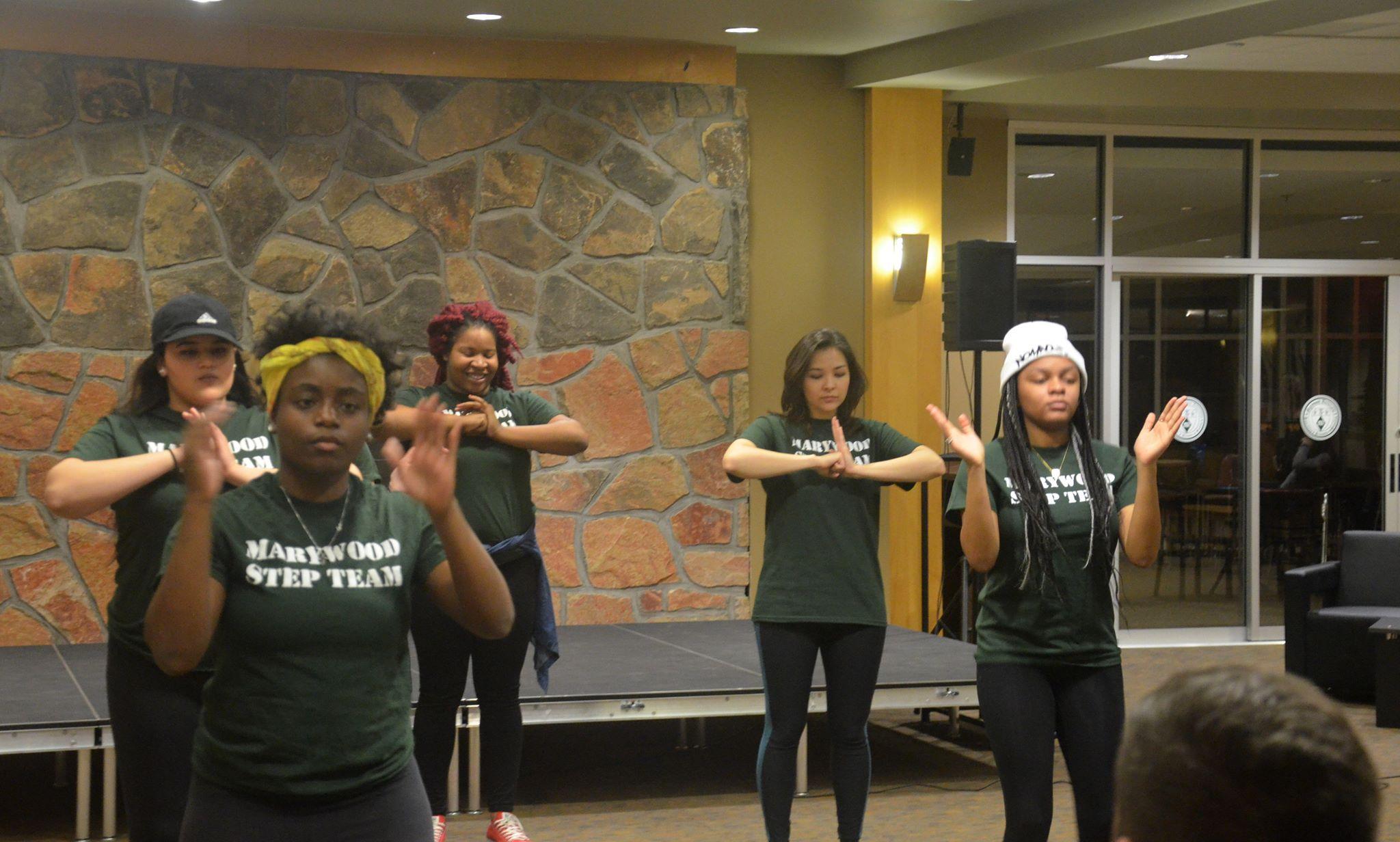 Ultimately, Marywood's Dance Team placed in first place, Step Team in second, and The Third Place Team in third.
During the freestyle rounds, individuals and pairs of dancers performed both choreographed and freestyle dance routines.
First place went to Kristen Neary, a senior art therapy major, and second place to Ding Wang, a graduate nutrition and dietetics major.
Batima Shagiyeva, a management information systems graduate student and member of the Step team, said she enjoyed performing in the dance competition.
"Performances allow me to be able to be excited and nervous at the same time, and I've never been to this kind of competition before, so it's fun and different," said Shagiyeva.
Contact the writer: [email protected]
Twitter: https://twitter.com/PaulCapocciaTWW