Who's Who on Campus: Executive Chef Sarah Bodner
After a rocky fall semester, Chartwells and Nazareth Dining Hall have made extensive efforts to improve the food on campus. One such improvement has been hard to miss: new Executive Chef Sarah Bodner, who can be seen at the front of the dining hall just about every day.
Bodner is no stranger to Marywood and its facilities; she was the executive chef at Nazareth about ten years ago before leaving the state to pursue other ventures. However, she remained focused on cooking, which she's loved since she was a kid.
"I grew up cooking with my grandmother," she said. "I was the first grandchild she raised, so she didn't really know what to do with me. So she'd say 'here's a peeler, peel potatoes', 'here's a knife', and so on. So I knew I always liked food."
After the previous executive chef resigned, the stars seemed to align for Bodner to take back the job. She had moved back to the area, and was looking to once more do something in the Marywood dining program. The job was vacated due to the previous chef struggling with his health, so Bodner stepped up to the job.
"For family reasons, I wanted to stop traveling and come back to Scranton," said Bodner. "That's when the executive chef role opened. And I already knew the space and loved the team, and thought it would be a perfect fit for me to come back here."
The job of an executive chef is one of constant vigilance. They have to make sure that every station is working the way it should, that diners are happy with what is being served, that there's variety from day to day, and most importantly, after last semester, make sure that there is nothing out of the ordinary inside the food.
Bodner takes every single facet of her job seriously, and does it with a smile.
"My team and I do our absolute best to serve 100% quality, wholesome food every day. We serve thousands of meals every day here at Marywood," Bodner said. "We've done extensive training, re-training, and my team meets twice a day to go over [issues and food problems]. We're starting to create an environment where students are comfortable approaching me and my staff, so we keep the lines of communication open."
Other aspects of the dining hall have also changed with Bodner's employment, most notably themed dining. There was a Mardi Gras-themed dinner on March 2, and a buffet of Irish food on St. Patrick's Day, among other themed menus. Once a month, there is a "catered dinner" service, where the stations that normally serve pizza and sandwiches could end up serving steak and potatoes or tacos, for example.
"We're constantly training and learning new things, and bringing in new ingredients, and soliciting feedback from students," said Bodner. "Dinners with the director, dinners with the chef and the dietitians…we're really trying new things and we want to receive feedback."
Lou Mazza, director of dining services, was the one who hired Bodner. He is happy with what she's been doing so far, and hopes to see the good feedback continue.
"Sarah is very attuned to what the students want," said Mazza. "And after last semester, we got a ton of feedback, and took that into account. And when Sarah came on board, we reviewed all of that. I think her hyperfocus on requests from the students is definitely presenting itself."
For your next visit to the dining hall, whether for breakfast, lunch, or dinner, make sure to look for Bodner's smiling face. She'll be happy to take your feedback, and continue to make eating meals at Marywood just as pleasant for everyone.
Contact the Writer: [email protected]
About the Contributor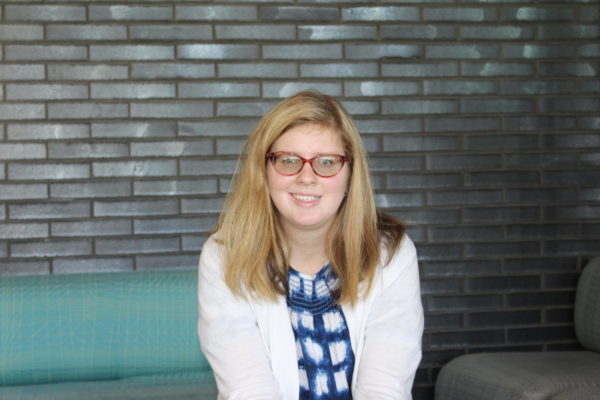 Brianna Kohut, Staff Writer
Brianna is a junior studying Film and TV Production in the Multimedia Communication Department. She is also a member of the RPG club and a DJ for 91.7...