New Years Resolutions for a New Decade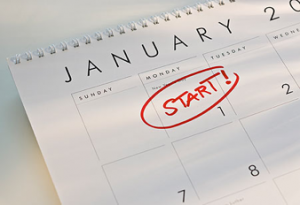 By Josh Rumage
Staff Writer
It's been said that New Years Resolutions never last. Well in today's world and this economy it is important to consider making resolutions that you can follow through for the sake of your health, home, and financial status. These are tips that will help you significantly if you choose to accept the concepts.
With our economy still teeter-tottering the way it has been since 2008, many of you may have decided to save more money when the clock struck twelve this past December 31st. For some, however, the concept of "penny pinching" is often a demoralizing challenge. It doesn't have to be that way though.
According to the article How to Save Money in 2010 by Bjorn Fjordnord, "I have found that one of the best ways to save money is a combination of discipline and cash. Every paycheck, withdraw a set amount of money. The amount you determine is up to you, but should be determined after all bills and savings have been sorted out. For example, once you've made necessary payments for bills, etc, withdraw $100. This money will be your "fun" money. It goes toward the cups of coffee, the movies, and the drinks on the weekend. Not only will this prevent you from wantonly spending money via a debit or credit card, it will help you focus on the items you truly need."
Although credit cards are helpful you must remember that the more you get that card swiped, the more money you'll have automatically withdrawn from your bank account. If you have a trouble handling money then you shouldn't have a credit card in your possession. If you are capable of handling money then having a credit card will not be a problem for you. However no matter what your choice of credit card, you should only have possession of one credit card or debit. Remember, the more credit cards you have the more bills you'll have to pay!
Although it is good to treat yourself once in a while, remember that there is a world of difference between a simple splurge and out of control spending. For instance, if you need a new sweater you could either splurge and buy it then and there or you can wait until the stores have a winter clearance and buy that sweater on sale at a fraction of the original cost. You need to remember that sometimes it's not always wise to "buy within the moment".
According to the Build-a-Home Blog, in conjunction with the article, How To Conserve Energy – How You Can Save Energy Consumption And Money At The Same Time, published on January 9, 2010, "Everyone needs to know the way to conserve energy these days, particularly with the unpredictable trends in energy costs. Searching for how to save energy consumption is on nearly everybody's mind but what individuals could not grasp but should is that rather than learning the way to conserve energy, there's a way that they'll learn to form their own."
Gas, heat, electricity, and water utilities are up at astronomical figures so you must consider how to operate these utilities so that you don't go overboard. For example, when you heat your home you may want to consider installing a pellet stove or some other mechanism used to minimize the cost of heating. If you need to use water for the sake of your thirst or cleanliness don't turn the faucet or showerhead on and let it run while you do something else.
In regards of electricity, turn off the TV for an hour or two and read a book, go for a walk, nap, pay someone a visit, or you could even sit down and send someone you know a card or letter to show them that you took the time to think of them. Also, if you open the shades and the sun is shining bright don't turn on the lights; instead let your room be brightened by the radiance of the sun.
It usually becomes a New Years deal to change eating habits. It is a known fact that by eating the proper foods everyday it'll decrease your chances of illness and your body will be happy with you for following a disciplined diet. No matter what your situation, you don't have to be rich to have a well-balanced meal.
Only eat foods that can help give your extra strength in your bones and teeth as well as ones that can give you're a healthier immune system and stomach pattern. Before you make the grocery run, you must review the sales flier and review what the store has on sale. Then with a pair of scissors in hand cut out as many coupons as you can that you think you may need and keep them in an envelope that you can take with you to the store.
When you are at the store you may also want to consider buying products that are store brands for they are often cheaper to purchase and they also serve the same purpose as the regular brands that you may or may not buy. You must also do a price comparison and decipher what is cheaper and more expensive in terms of cost. There is a difference between $5.99 and $4.99 you know.
It's 2010 folks! Are you prepared to accept this resolution? If so, you will find that this decade can transpire into a healthier economy and society if you choose to be a part of the percentage that doesn't spend frivolous and knows how to live within a reasonable budget. The choice is up to you on whether or not you want to accept and follow through with this New Years Resolution. But then again, maybe if you do accept and go through with it this will be resolution that you can live by for years to come.