Our Opinion: Marywood's future hinges on change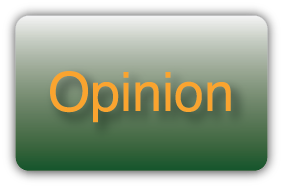 After serving as Marywood's President, Sr. Anne Munley, I.H.M., Ph.D will retire on June 30 of this year.
Dr. Alan Levine, Vice President of Academic Affairs, has also decided to step down from his position.
And, just last Friday, Ann Henry, president of the board of trustees, confirmed that Vice President of Business Affairs and Treasurer Joseph X. Garvey's term will expire on June 30, though she did not confirm whether his contract would be renewed.
These sweeping and significant changes in Marywood's top leadership come on the heels of a rocky fall semester, when faculty voted no confidence in both Sr. Anne and Garvey.
It's about time for change in the Marywood community.
For starters, Marywood students and faculty need to start being heard–and listened to.
Last semester, The Wood Word reported on a series of flyers containing information about Marywood's financial situation. These flyers were a clear expression of the faculty's dissatisfaction with the decision-making processes over the last several years.
The flyers were a side effect of larger issues with communication on campus.
In response to the flyers, Sr. Anne questioned the validity of the statements, but for several weeks prior refused to comment on them.
Dr. Levine assured the campus community that there are "structures in place" that encourage a dialogue between administrators, faculty, students, and staff. It's unclear if that dialogue was ever actually invited.
Those responses from both Sr. Anne and Dr. Levine only proved that the administration was not prepared for a more open style of governance.
The Board of Trustees finally formed a shared governance committee, on which faculty members and the trustees sit, to promote an open dialogue. But this came only after months of frustration and a faculty vote of no confidence in Sr. Anne and Garvey.
The committee was not the brain child of the current administration, either. Shared governance was a plan created between the Faculty Senate and the Board of Trustees.
Students and faculty want to be heard. It is a simple request that had been denied by the current administration for too long.
In addition to problems with communication, Marywood is struggling with money management under the current administration. Budgets are shrinking as challenges are growing.
In February of last year, The Wood Word reported that certain benefits for all employees had been cut due to a decrease in enrollment. The cuts included decreases in Marywood's contribution to employee retirement funds that went from "10 percent to 5 percent for those employees contributing 2 percent of their salary to their pension and cutting the match from 5 percent to 2.5 percent for those contributing 1 percent of salary."
How can a university expect to succeed if it takes away from the people who make up its core?
Also, in the past months, the Faculty Development budget has been cut [https://www.thewoodword.org/news/2015/10/18/faculty-development-budget-cut-guidelines-changed/], which allows faculty to stay current in their fields. When faculty aren't on top of the latest research and developments, students suffer.
Goldstein's Strategic Resource Allocation process has also been initiated in order to assess all Marywood programs with the goal of closely examining and possibly eliminating as many as 20 percent.
It is unclear what the effects of the process will be, or if the process will be completed before the end of Sr. Anne's tenure. Hopefully, Marywood's financial problems can be solved with the change in leadership.
Because despite the challenges, there are good things happening on campus.
In Oct. 2014, The Wood Word reported that Marywood had placed 38 out of 135 institutions in the north region for U.S. News & World Report, a ranking ten positions above the previous year.
Also, USA Today recognized Marywood as one of the best colleges in the country to study health professions. Marywood was named number four among a list of schools which included Ohio State University and University of Pittsburgh.
Additionally, there are currently two Marywood students who are finalists to receive a Fulbright U.S. Student award, which "offers research, study, and teaching opportunities in over 160 countries."
There is no question about the academic excellence of Marywood.
The opening of the School of Architecture in 2009, which was created using recycled materials, cemented Marywood's status as an environmentally conscious school and encouraged architecture students to "think green."
The aforementioned are undeniably sizable accomplishments for any school.
Marywood has experienced a lot of good, but the consequences of the bad decisions are casting shadows, making the positives hard to see. Marywood can change that, too. As a community, we need to work harder to showcase all of the great things happening on campus.
Now, more than ever, the Marywood community needs all kinds of change.
This change not only rests in the administration. There is power in the student body. Faculty, staff, and students can give input into the process of selecting a new president by attending the pre-search meetings. For students, there is another meeting today 4 p.m. in the McGowan Room of the Swartz Conference Center.
Everyone should make time to participate in the change.