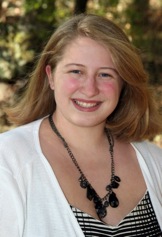 NAME:
Katie Owens
YEAR:
2013
MAJOR:
English; Journalism and Advertising (minors)
ABOUT:
This is my second year as the Arts & Entertainment Editor on
The Wood Word
. Being the A&E editor lets me work in the areas that I enjoy in my day-to-day life. In the time that I call spare, I usually do things that relate to my section: read, watch movies, go to shows and watch TV shows with my friends. Working on the paper has not only been an extreme pleasure, but a fantastic learning experience. Being able to work with people that I love in a creative environment is awesome.
Katie Owens, Arts & Entertainment Editor
Apr 23, 2013

'The Office' come to Scranton one last time

(Story)

Apr 23, 2013

Cooking with Katie: Guacamole

(Story)

Mar 25, 2013

Cooking with Katie: Key Lime Pie

(Story)

Feb 25, 2013

Cooking with Katie: "Adult" Mac & Cheese

(Story)

Feb 25, 2013

Miss Julie performances successful despite weather interruptions

(Story)

Jan 30, 2013

We The Kings set to perform at Spring Fling

(Story)

Nov 16, 2012

Staff writers continue their trips abroad – Oxford

(Story/Media)

Sep 20, 2012

Katie Travels to Oxford

(Story)

Apr 29, 2012

Staying up late: Movies at midnight

(Story)

Apr 17, 2012
Feb 21, 2012

Performance poet to visit Marywood

(Story)

Feb 21, 2012

Cathrine's College Cuisine

(Story)

Dec 06, 2011
Oct 23, 2011

October: Fall Word Find

(Story)